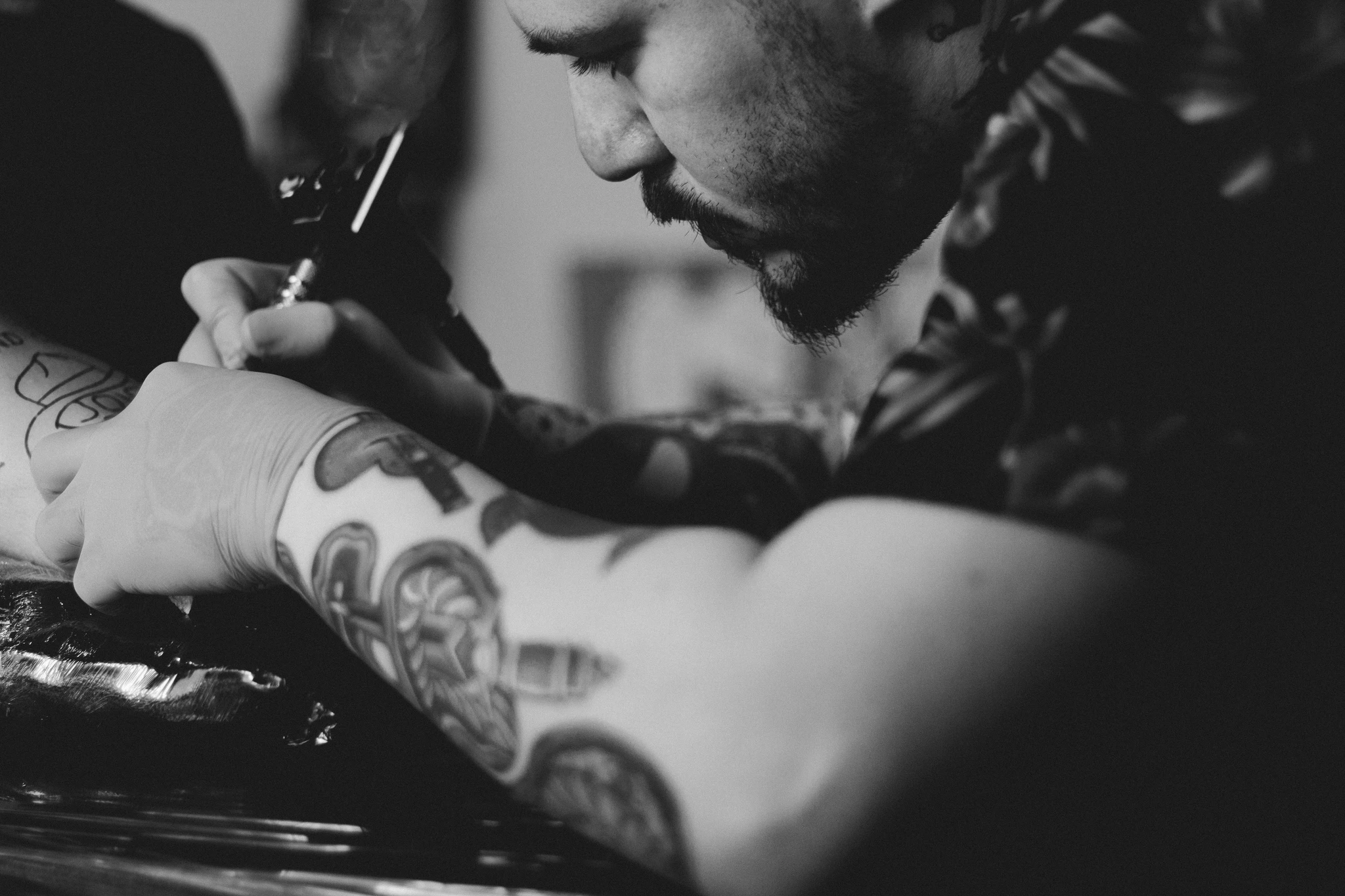 Nesonic is a tattoo apparel brand with a purpose.


Through our clothing, we are able to make a stand for what we believe in, protest what we don't, and create a community of like-minded individuals who are ready and willing to make this world a better place.


Our custom designs stem from traditional tattoo styles, while also combining classic rock n' roll, surf, skate & moto cultures which are prevalent throughout Los Angeles. With a variety of male, female, and unisex styles, we offer edgy streetwear for every type of badass. Although our clothing is one-of-a-kind, we definitely aren't the inventors of the wheel. Tattoo apparel has been around for quite some time but is only now evolving into the more mainstream styles we see today.


Tattooing, as we know, is nothing new - it's an ancient art form that can be dated back to 3370 BC - 3100 BC… a very long F*CKING time ago...
Since then we have had several artists who have really set this art form in motion, such as Sailor Jerry, Ed Hardy, and later Paul Booth and Kat Von D - all of which went on to later creating tattoo apparel brands themselves. These artists, among many others, have been major contributors to tattoo culture and have helped shape it into what it is today.


As the trend continues to grow, tattoos have become rather mainstream with at least 46% of the US population having one or more tattoos on their body. That's nearly HALF the nation!! With its growing popularity, this art form has inspired many tattooers and artists alike to transcend traditional tattoo culture into what we know today as Tattoo Apparel.


This type of apparel shares similar art styles of traditional tattoos but without the permanency of them - placing designs on t-shirts, later adding them to jackets, pants, socks, etc. - Basically we can add it to whatever the F*CK we want! This new-age trend has opened markets for the tattoo industry, allowing not only ink-lovers to wear the designs, but also "cleanskin" folks too. Sailor Jerry and Ed Hardy were some of the first brands to place tattoo designs on clothing and sell it to the masses between the 1990s to the early 2000s.
Luckily these styles here a huge hit in pop culture during this time, being worn by models, musicians, and actors, which helped play a significant role in how the trend has gained traction over the years.


What sets Nesonic apart from other Tattoo Apparel brands is our ability to take various cultures found around Los Angeles - surf, rock n' roll, moto & tattoo - to create a brand & lifestyle suitable for every badass out there. But we aren't here to only make clothing, we are working to make a community of rebels who not only care about their style but also care about the world.
With our clothing, we are working to make this world a better place to thrive and be yourself. F*CK the haters, F*CK the fakes, & F*CK anyone who tries to get in our way!


Nesonic is a powerful clothing brand with a purpose and we are here to start a revolution! As supporters of the slow fashion movement, we make our apparel by the order which helps us to minimize waste, produce eco-friendly merchandise, and allows us to provide top-quality designs for our badass customers. As our brand grows and tattoo apparel continues to thrive, we hope to make a difference and place our mark in the history books.