Throughout history, the skull has been used as a symbol of death, representing heaven, hell, divine judgment and the redemption of the soul. With the transformation of people's ideology, the symbol of death is transformed into a symbol of individuality and maverick. The development of various street cultures has the figure of the skull.
Rock and Skull
In the 1960s, when the culture was rapidly divided, many young people wanted to create their own culture. The hippies tried to express in a non-mainstream way, rebuild the world to escape from reality, and fight against reality with love and peace.
And the skeletons undoubtedly reflect their rebellious spirit very well. The most popular era of the skull pattern was in the 1980s. At that time, heavy metal rock was popular, and popular bands used the complicated skull pattern as their visual identity. But now the retro wind is blowing, and the intricate skull-patterned T-shirts with the very obvious imprint of the 80s are back in fashion.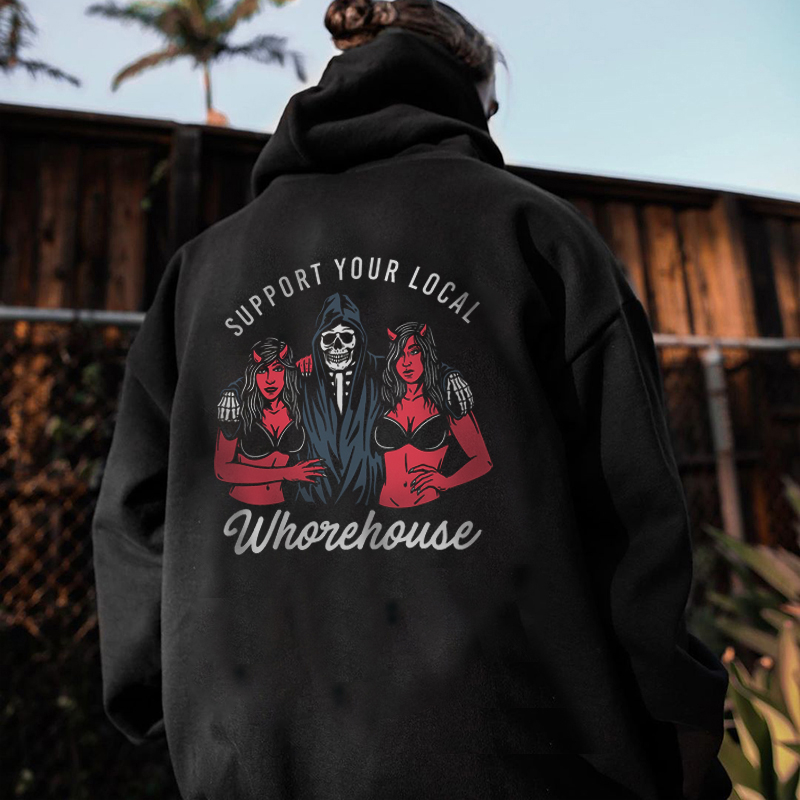 Click To Rock:

Cloeinc Skeleton And Sexy Lady Support Your Local Printed Hoodie
Tattoo And Skull
Tattooing is one of the very old art forms. With new ideologies, tattoos culture now represent a cult of personality, an expression of individuality, and a recognition of what is preferred.
Tattoos have become part of mainstream western fashion, covering all economic classes and people of all ages. It "has undergone a huge redefinition", from a pagan to an acceptable form of expression. The skull image is the representative of the contemporary tattoo. After years of development, the skull has evolved into a cool symbol, and more and more tattoo lovers choose to use it to tattoo themselves. Whether painted on a t-shirt or tattooed on the forearm, the skull itself has started a trend.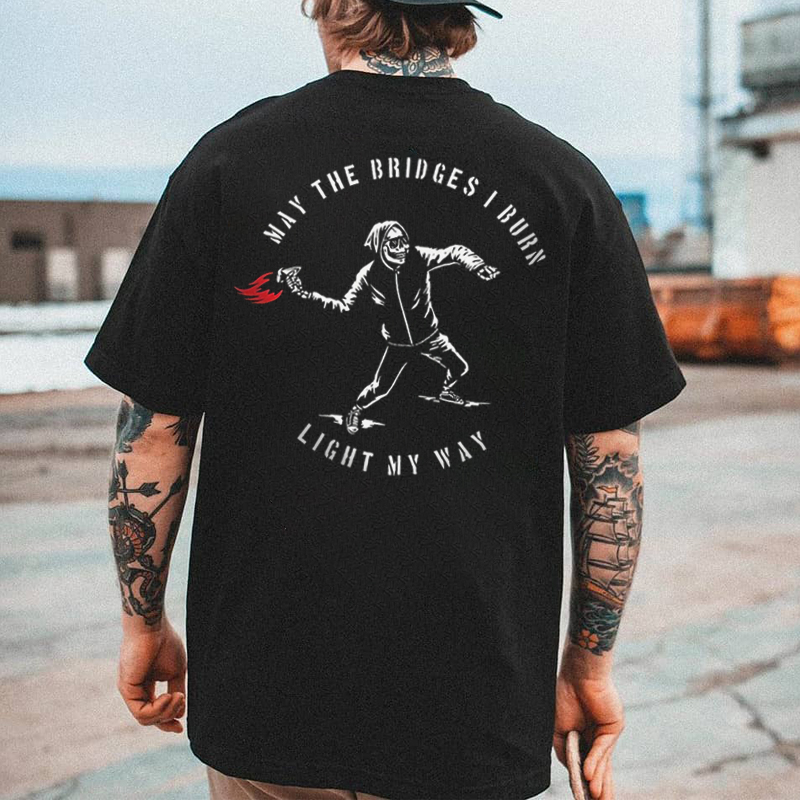 Get Light: Cloeinc May The Bridges I Burn Light My Way Skull Printed T-shirt
Graffiti And Skull
Between the 70s and 80s, a group of people who lived by graffiti expressed their unique personalities in their graffiti style. In the later period, it ceased to be a fringe culture, but joined the concept of art that could resonate. It was accepted and legitimized, and gradually developed from underground to above ground. Young Mexican American art student Chaz Bauhuquez draws a skull symbol in the Los Angeles underground sewage tunnel, fingers crossed, a smirk, the death symbol of a local LA gangster, the human skull icon since then It has become the key to contemporary street art.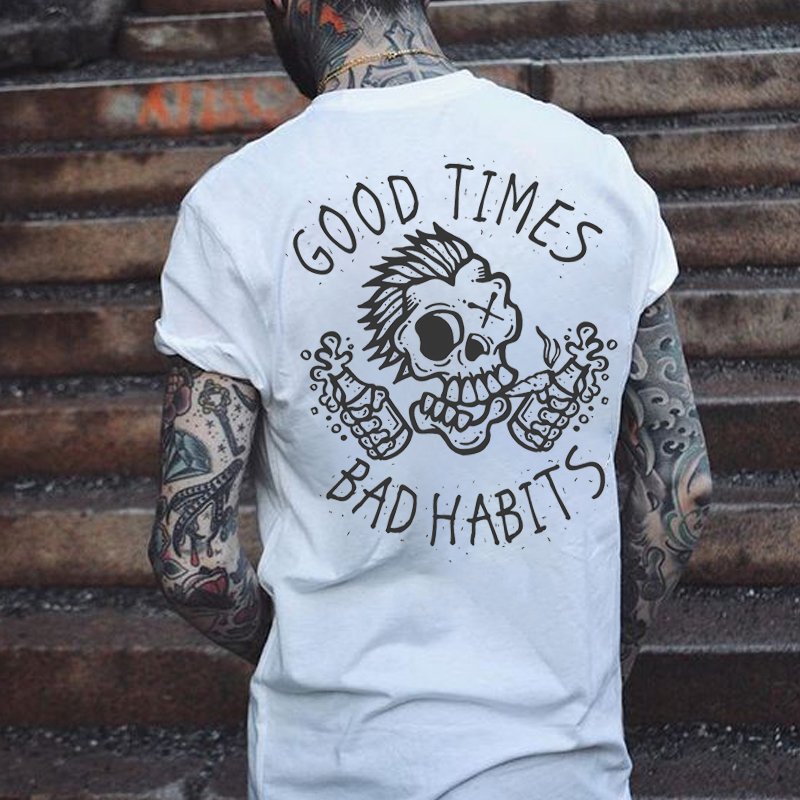 Get Best Graffiti Idea: Cloeinc Good Times Bad Habits Printed Men's Casual T-shirt
Goth And Skull
Gothic culture is an implicit depression and grotesque mysterious dark feeling, and the skulls that symbolize death and maverick have always been lovers of gothic culture. Gothic culture has always displayed a detached, somber ethos, and it often addresses marginalized social issues, racism, war, and hatred.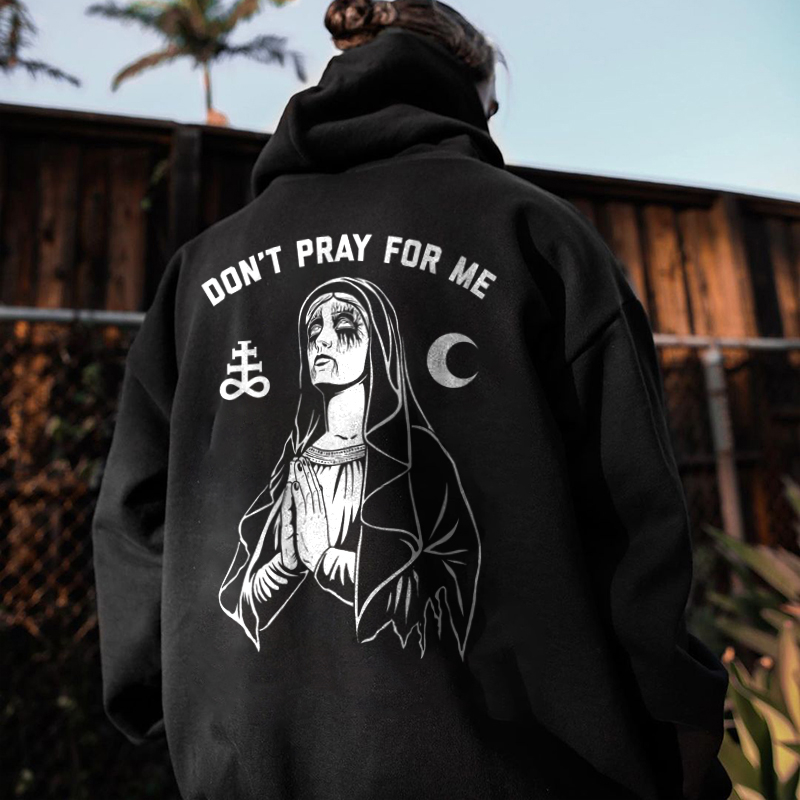 Click Here: Cloeinc Don't pray for me nun printed designer hoodie
From a negative symbol to a pop culture icon, we've seen the rise of the skull as a fashion statement.
It is undeniable that skulls still have a symbolic status in all corners of the earth. They will continue to tell their stories and express themselves in art, design, sculpture and history through the eyes of their creators and those who hold them dear.
Click on Cloeinc to discover more Skull collection.